Clients & Case Studies
>
International Finance Corporation, West Africa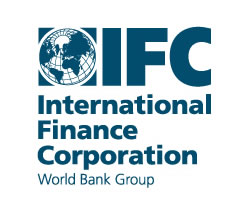 Our client, the International Finance Corporation (IFC), is part of the World Bank Group. IFC have long been involved with the hotel and tourism industry in developing countries, both as an investor/lender, and as an advisor, as part of their Investment Climate and Privatisation activities. The hotel and tourism industry is recognised as a major creator of jobs, in all sectors, with a high multiplier effect, and with particular impact on micro, small and medium-sized enterprises.
THE ASSIGNMENT
W Hospitality Group was asked to carry out research and to prepare a detailed report on the opportunities for hotel investment in four West and Central African countries, namely Chad, Guinea (Conakry), Liberia and Togo. The objective was to determine whether the IFC should undertake an Investment Generation progra
mme in one or more of the countries, within which they would seek and attract international private sector investors to the hotel industry.
OUR WORK
We visited each country, and held a series of meetings with representatives of public and private sector organisations in the hotel and tourism industry – Ministries, hotel owners, tourism boards, banks and others. We also spoke with potential investors, inside and outside each country, and conducted a survey of hotel operators and investors concerning their perception of each country, and their future intentions there.
THE OUTCOME
After a four month research and analysis programme, our report was submitted to and accepted by the IFC. They are now proposing Investment Generation programmes to two of the four countries surveyed, based on our recommendations.
Contact us today for more information about how we can assist you.